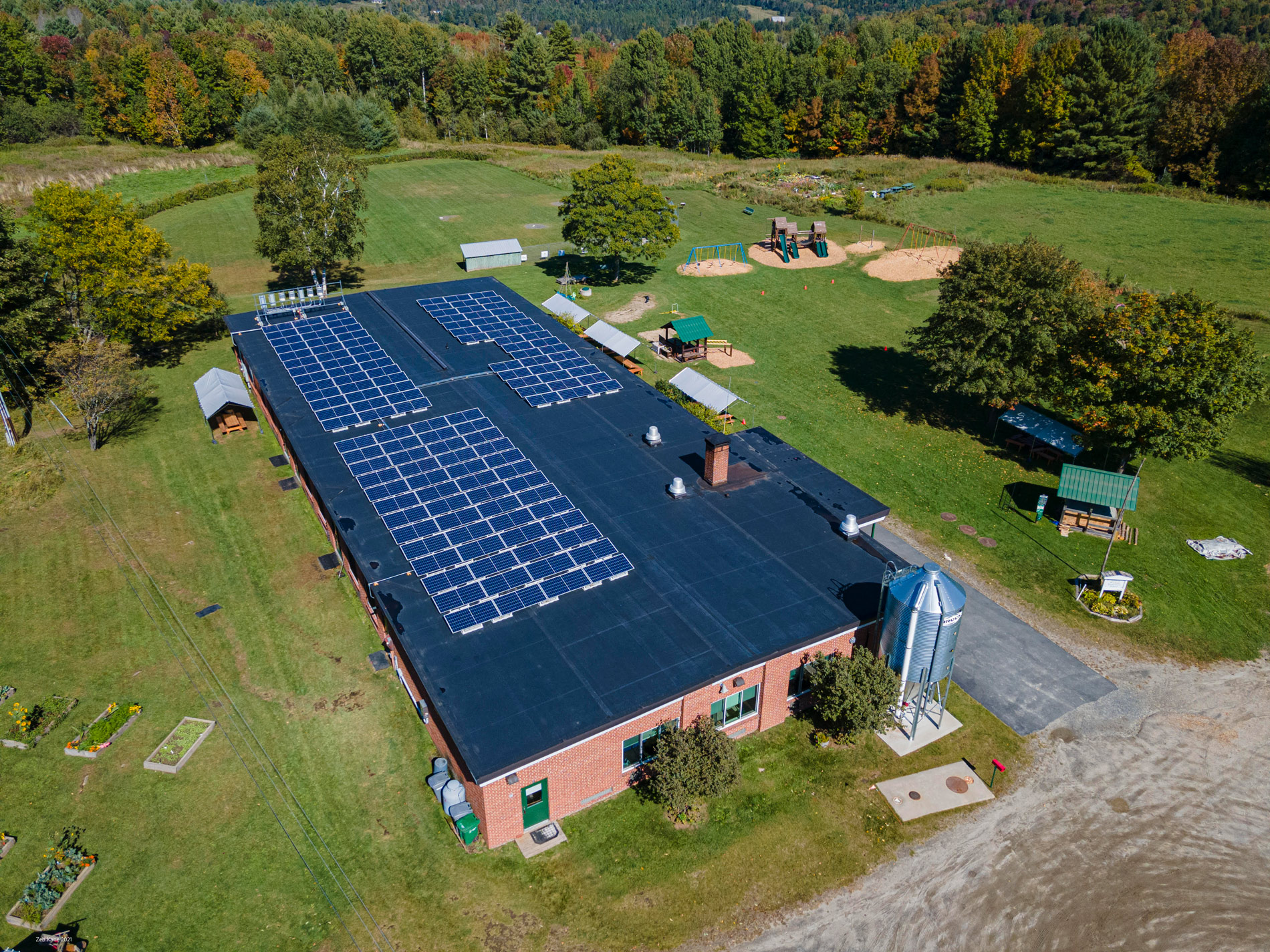 Frequently Asked Questions
The NEK Broadband Organization
Our Mission

The NEK Community Broadband CUD is a community-driven organization working to
provide equitable access to high-speed internet across our region as a vehicle for ensuring
the economic and social prosperity of the entire Northeast Kingdom and Wolcott. To achieve this, we support the development and maintenance of a network that serves our communities now and proactively evolves to anticipate and meet future needs, while balancing affordability, sustainability, and fiscal responsibility.
What is a Communications Union District (CUD)?

A Communications Union District (CUD) is made up of two or more towns to create a special municipal entity. CUDs are building fiber optic internet networks to parts of the state where service is slow or unavailable. Each town in the CUD has a seat on a governing board. This is a community-based effort with experienced professional staff and business partners ensuring success.
NEK Broadband was formed in March of 2020 and is one of tenVermont CUDs. The state has enabled CUDs to be stewards of federal and state grant funds. This effort is parallel to the creation of Rural Electric Cooperatives as well as what some municipalities did to bring electricity to rural areas of the state almost a century ago. For additional information, please see Title 30: Public Service, Chapter 82: Communications Union Districts in Vermont state statutes.
What towns are members of NEK Broadband?

All 55 towns in Caledonia, Essex and Orleans counties are members, plus Wolcott in Lamoille County. We have a total of 51 members because 5 of the towns form a single governmental unit of the Unified Towns and Gores (UTG's). Each member town has a Representative (and often an alternate or two) that sits on NEK Broadband's Governing Board.
Why is NEK Broadband needed?

High-speed reliable internet is not a luxury, but a necessity for students, families, small businesses and farmers alike. Homes without good internet are harder to sell. It is vital that every residential and business e911 address that has utility service also has access to truly high-speed internet from at least one provider. That is our mission.
How do we know a community-based broadband network will work?

The first Vermont CUD was formed in 2007, and today they have over 4000 customers. This model for rural Vermont is a proven success.
What are the funding sources?

NEK Broadband is responsible for raising funds to build and operate the network through grants, loans, and municipal bonds. Income from customers will be a critical part of funding for expansion and for network maintenance. Local taxes cannot be levied to fund the network.

As of January, 2023, 33% of funding needed ($65 out of $196 million) has been generated through grants. Additional grants have been applied for and new ones will be applied for as they become available.
How is NEK Broadband governed?

By statute, the Governing Board is made up of one representative, and one or more alternates, from every member town. Each town delegation gets one vote on decisions, with majority ruling in most cases. In July of 2021, the NEK Broadband bylaws were modified to move more of the decision making to the Executive Committee and the Executive Director. Policies are established to provide guidance. The Executive Committee and Finance Committee each have a governing charter. Board members also dedicate volunteer time to the organization's technical, communications, and affordability working groups, as well as to the organization itself.
Internet Plans & Billing
Why choose NEK Broadband for your internet service?

NEK Broadband provides:

A minimum of 50/50mbps speed on fiber-optic cable
Uploads as fast as downloads
Reliability unaffected by the weather (unlike wireless systems)
No slow-downs because of the number of customers online at any one time (after school hours and weekends)
Free standard installation
Straightforward long-term pricing
Unlimited data
No contracts required
24/7 tech support

Choosing NEK Broadband supports a locally based, not-for-profit, resident-governed organization. We care about reliable internet access for everyone. All income from customers goes back into maintenance and expansion of the network. Our internet speeds will meet or exceed what's needed for business, education and home entertainment for many decades to come.

In addition, during our multi-year construction phase, our construction contractor will train and hire local workers.
What are the current service plan offerings?

STANDARD PLAN – 50/50 MBPS

$79.95/Month

Downloads and uploads the same speed
No long waits for web pages to load
HD video streaming on two-three computers/tablets/phones simultaneously
4K video streaming on one device with other computers active
Crystal clear video conferencing with large groups

PROFESSIONAL PLAN – 250/250 MBPS

$102.95/Month

4K video streaming on multiple smart TVs/computers/tablets
Online gaming – Multiple users
Download and upload large files, videos, and photos quickly
Video conferencing with groups on multiple devices

BUSINESS PLAN – 500/500 MBPS

$134.95/Month

10+ people with light to moderate use or up to 5 people with heavy use
4K video streaming on multiple devices
Extensive online gaming
Download large files, videos and photos
Multiple simultaneous video conferencing

ENTERPRISE PLAN – 1 Gig/1 Gig

$249.95/Month

Large family or professional group with very heavy use
Extensive 4K video streaming with multiple devices
Extensive online gaming
Download extremely large files, videos and photos
Multiple simultaneous video conferencing
Who operates the NEK Broadband network? (provides customer service, etc.)

Waitsfield Champlain Valley Telecom (WCVT) is under contract to operate the network. WCVT was founded in 1904 and is still a locally-owned business. They began offering fiber-optic internet to their customers in 2008 and now serve over 8000 internet users on their network through fiber.
How do I pay my bill?

Bills can be paid through the mail, by phone or online.

To pay online, register for a free SmartHub account. You can pay your bills, schedule payments, go paperless, receive alerts and more! Sign up here.

Please note – Paying your bill with a SmartHub account will take you to the Waitsfield and Champlain Valley Telecom (WCVT) website. WCVT is contracted by NEK Broadband to provide this service to you, our valued customer.

PHONE PAYMENTS

This service is available 24 hours a day, 7 days a week. You can pay with a credit card, set up recurring payments and check the status of your account. To access account information and pay, dial 844.952.2404.

The first time you call, you will be required to enter your NEK Broadband account number, so be sure to have your monthly billing statement available. You'll be prompted to establish a personal identification number (PIN) to access your account in the future.

PAY BY MAIL

Waitsfield (WCVT) Business Office, 3893 Main St., Waitsfield, VT 05673
How do I get technical support?

Call 877.NEK-FIBE(R) or 877.635.3423,

or email

Local technical support is available Monday – Friday, 8 a.m. – 5 p.m.

After-hours support is available 24 hours a day, and on weekends and holidays, with a call back within 30 minutes.
Affordability – Is there support for low-income households?

Yes, the Affordable Connectivity Program (ACP) is a Federal Communications Commission (FCC) program that helps eligible households afford the broadband they need for work, school, healthcare and more. If you or someone in your household is already enrolled in a government program such as Medicaid, SNAP, WIC, you may already qualify.

The benefit provides a discount of up to $30 per month towards internet service.

For general information, visit the Affordable Connectivity Program page.

To find out if your household qualifies, visit the criteria list provided by the ACP here.

If you need to talk to someone about your eligibility or application status by phone, please call the ACP Support Center at (877) 384-2575.

Are you ready to get started with the Affordable Connectivity Program? (Button afterwards says "Apply Now")

APPLY NOW (button/link)
Technical Information
What is the difference between internet and broadband?

Internet is a general term. Broadband refers to high-speed internet. The definition of "high speed" continues to change as technology creates more capacity and usage demands higher speeds. Speed refers to the amount of data, the number of pieces of information called "bits," per second that can be transmitted.

For instance, in 2010, broadband speeds were defined as 4 megabits/second (mpbs) download and 1mpbs upload. NEK Broadband's fiber-optic network offers symmetrical 50/50mpbs and 250/250mpbs, 500/500mpbs and even 1gig/1gig speed.
Why is NEK Broadband building a fiber network instead of using another technology?

Fiber transmits information at the speed of light and is faster than wireless or landline phone internet. Copper wire systems, such as those owned by legacy phone companies, have limited capacity. Fiber optic lines have exponentially more capacity, making this a technology that will serve generations to come.

Fiber is also much more reliable than either wireless or satellite systems. It's not affected by weather or foliage because signals are transmitted through a cable attached to utility poles.
Construction Plan & New Service Schedule
REGISTER for UPDATES and SERVICE at get.nekbroadband.org. We'll send email updates and let you know directly as soon as service is available at your location.
Construction Update and Plans

We currently offer service in parts of Concord, Lunenburg and Waterford.

In 2023, we will build the "backbone" routes of our fiber-optic network to maximize reliability of services for the entire district. Internet service will be available along the backbone and certain roads adjoining those routes as sections are completed.

Parts of 90% of member towns will see service available by the end of 2024.

If all goes well, the entire network will be complete by 2028.
How are construction priorities determined beyond the backbone?

Where the next routes are built out from the backbone will be based on many factors, including grant-funding obligations, existing infrastructure, numbers of addresses registered at get.nekbroadband.org, and the numbers of unserved and priority addresses along specific roads. The Public Service Department has conducted town surveys to determine where school-aged children or people using telehealth services live so that these addresses can be prioritized.
Learn More & Get Involved
How can I learn more and get involved?

Visit (Like) our Facebook page: www.facebook.com/nekcommunitybroadband.
Follow us on Instagram, https://www.instagram.com/nekbroadband/
Find your town's representative to the Governing Board at nekbroadband.org. Offer to help them spread the word about NEK Broadband when service becomes available in your area.
Tell your neighbors about us and encourage them to register.

If you have registered, you'll receive our newsletter. Forward digital copies along to your friends and neighbors.
Have an annual or special events in your community? Reach out to us to discuss setting up our information booth for event-goers to learn more. Contact Kitty Ufford-Chase, our Community Relations Manager, at .